1905 Coronet Motto $10 PCGS PR-55 Ogh
Featured Rare Coin Details
---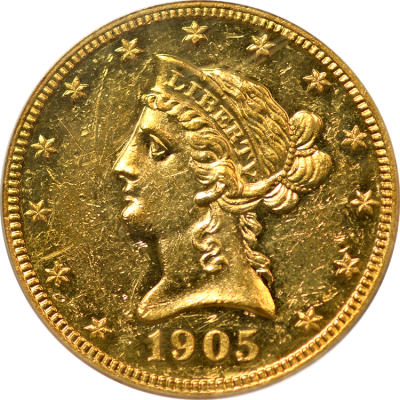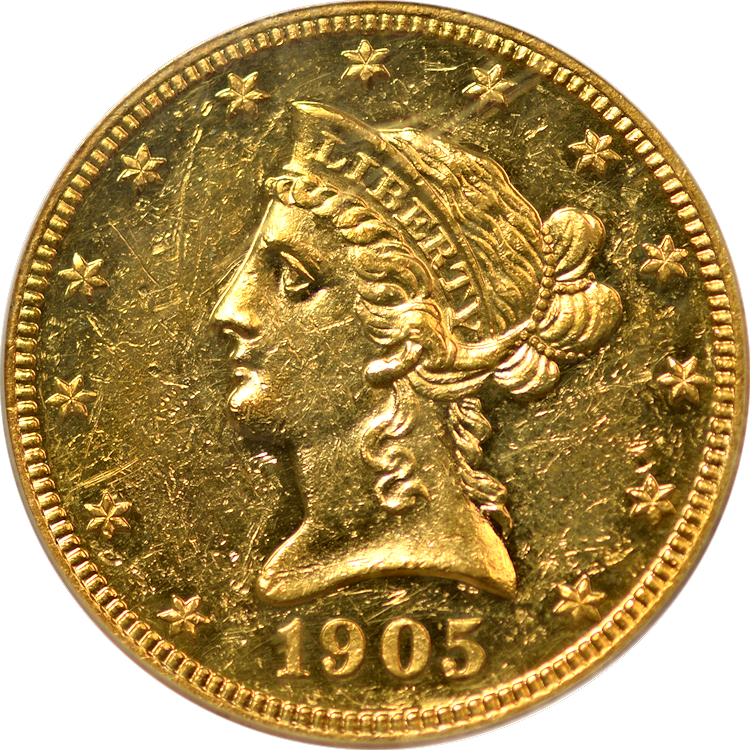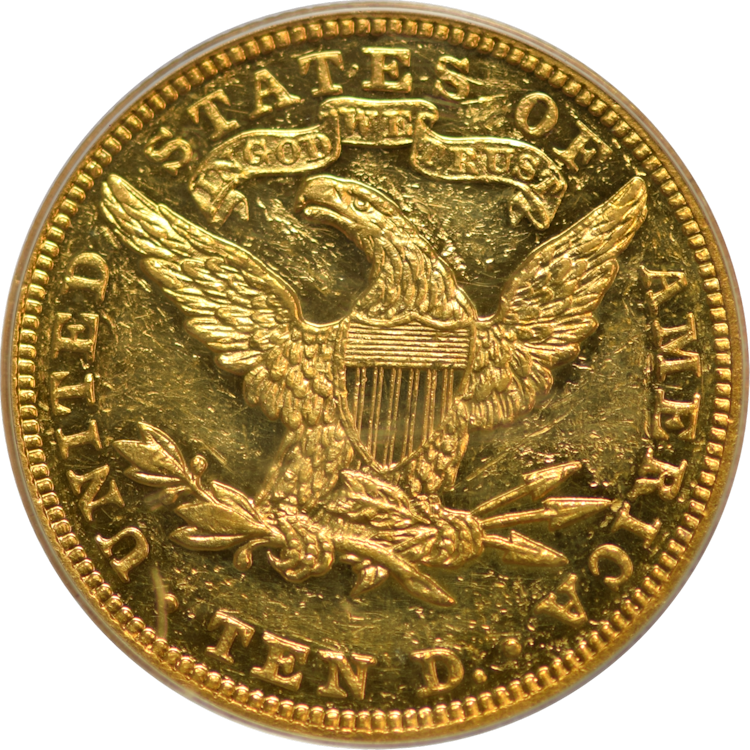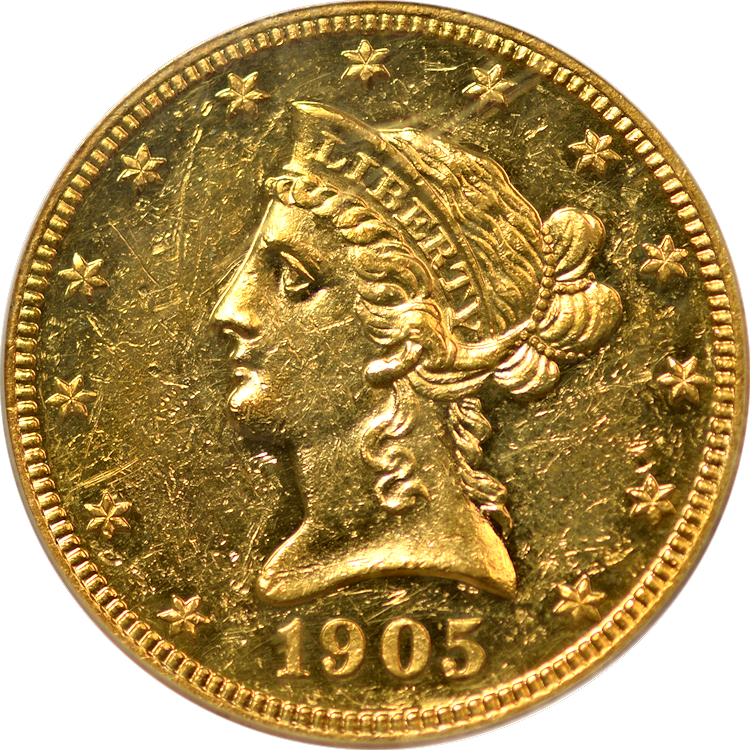 Coin Information
1905 coronet motto $10 pcgs pr-55 ogh (503219827)
One of only 86 coins minted in mirror reflective proof condition in 1905. This coin exhibits an extremely detailed strike and mirror finish in the fields. There are only 15 coins graded AU by both PCGS and NGC, with 2 - PR61, 2 - PR62, 11 - PR63, 13 - PR64, and 4 - PR65, none higher. Coins grading PR62 trade for double the price of this coin, PR63 triple, PR64 quadrouple and PR65 8 to 9 times higher.
Grade:
PR-55
Service:
PCGS
503219827
Denomination:
$10
Year:
1905
Price:
$6,375
Basis: gold @ $1,813.34, 07/01/22
Prices, availability subject to change.
Where applicable and unless specified,
NGC or PCGS and dates/mints our choice.
See Terms & Conditions.
Available to ship on