1914-D Indian Motto $10 PCGS MS-64
Featured Rare Coin Details
---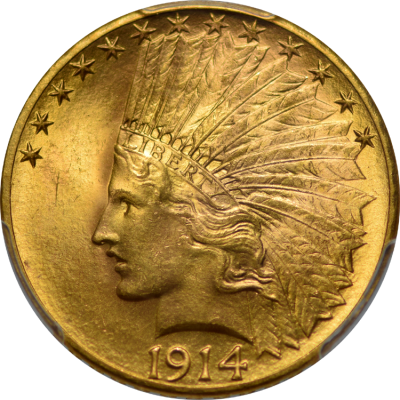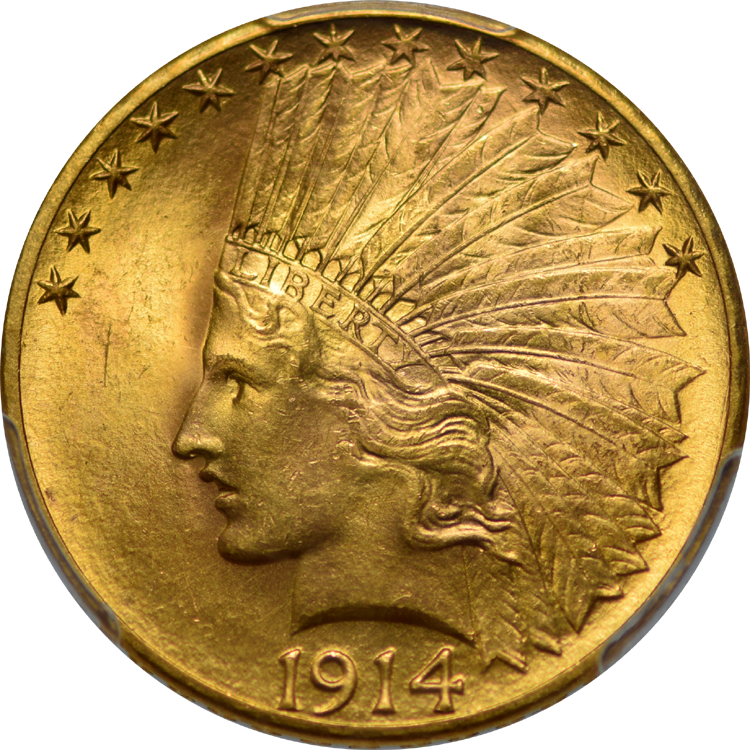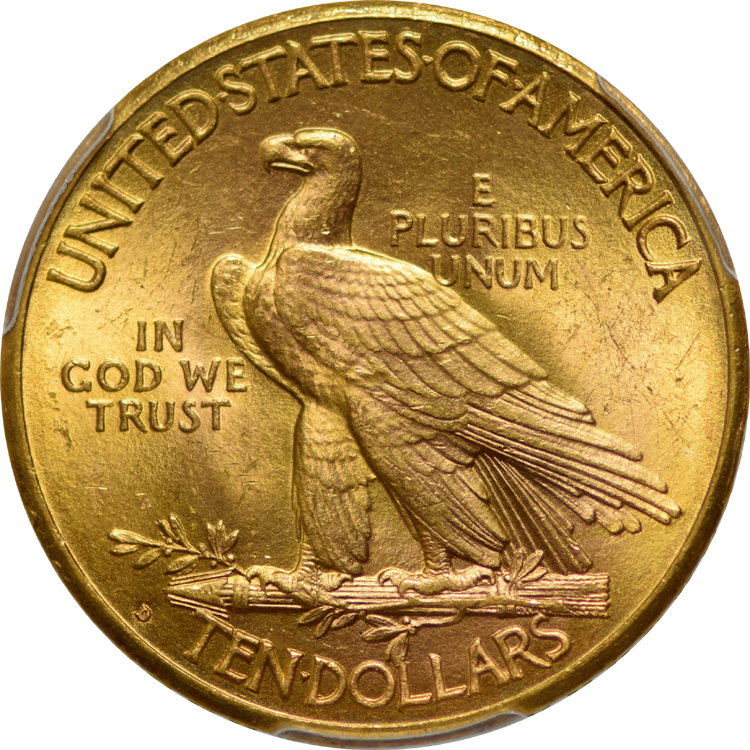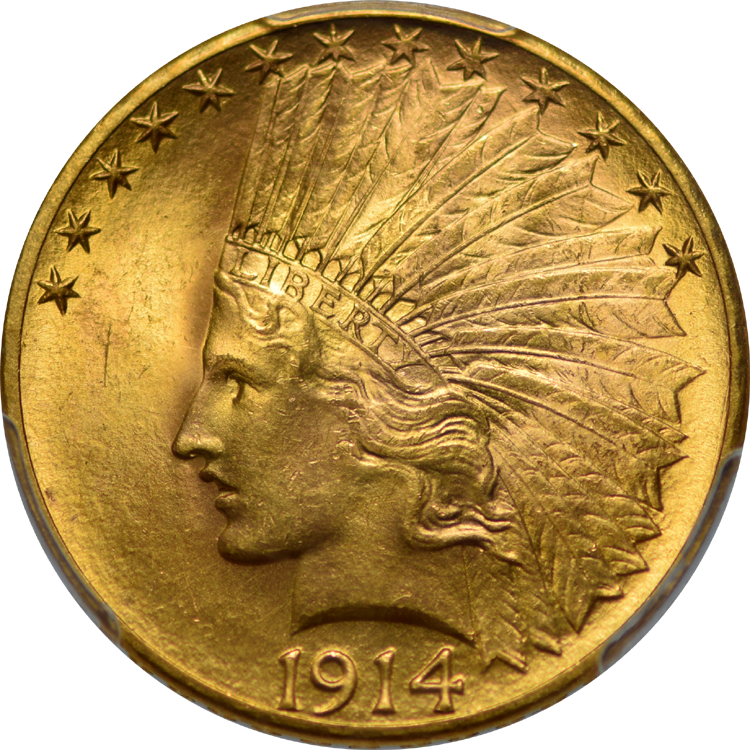 Coin Information
1914-D indian motto $10 pcgs ms-64 (10703350)
While the 1914-D minted $10 Indian is relatively plentiful in MS64 condition with 462 coins graded by PCGS and NGC combined, it becomes very scarce to rare in MS65 condition, with only 87 coins known. As you can see this coins is very handsome for the MS64 grade designation. The strike is good, the luster shimmers in glowing yellow gold, and the technical merit is strong.
Grade:
MS-64
Service:
PCGS
10703350
Denomination:
$10
Year:
1914-D
Price:
$3,275
Basis: gold @ $1,461.74, 12/08/19
Prices, availability subject to change.
Where applicable and unless specified,
NGC or PCGS and dates/mints our choice.
See Terms & Conditions.