US Gold Coins - 'Big 4' Sets
$20 Liberty + $20 Saint + $10 Liberty + $10 Indian
---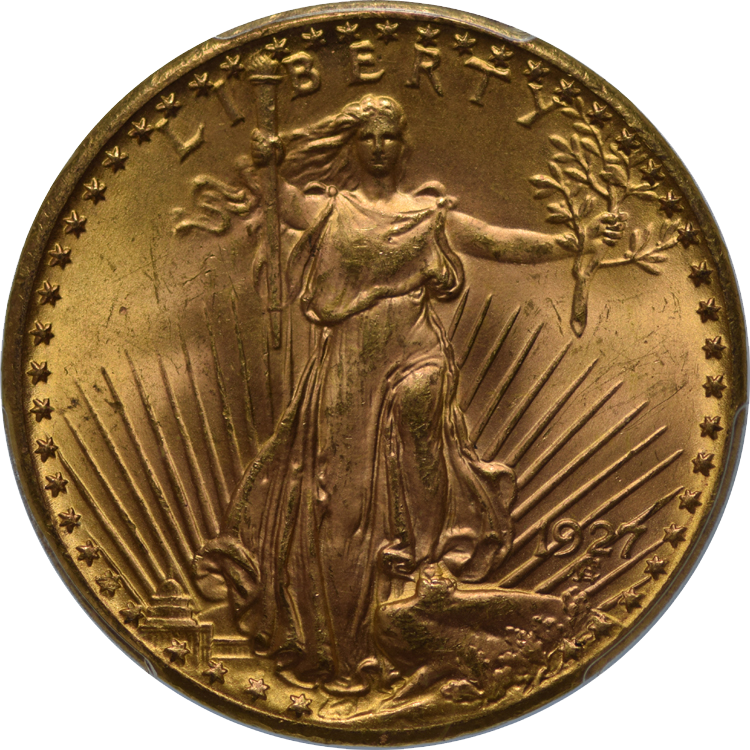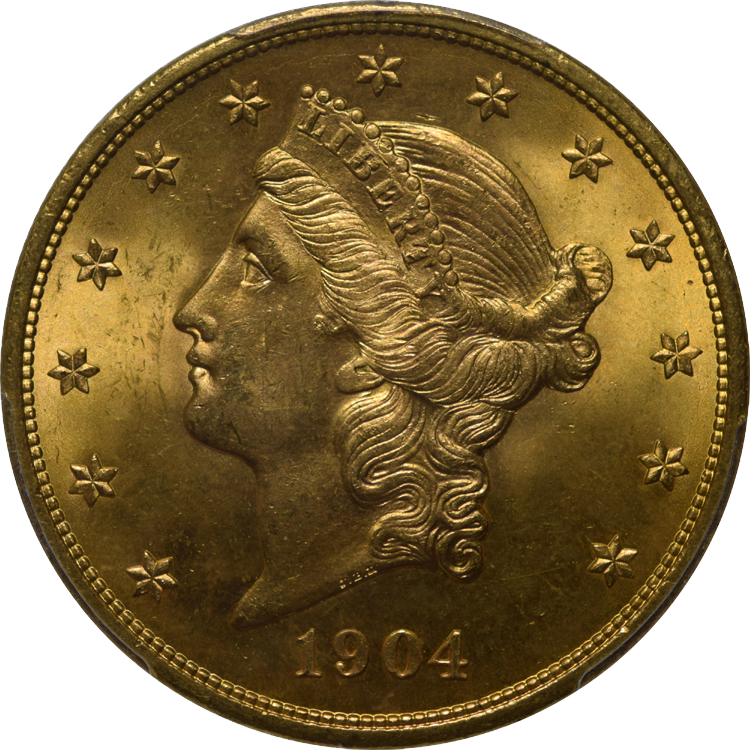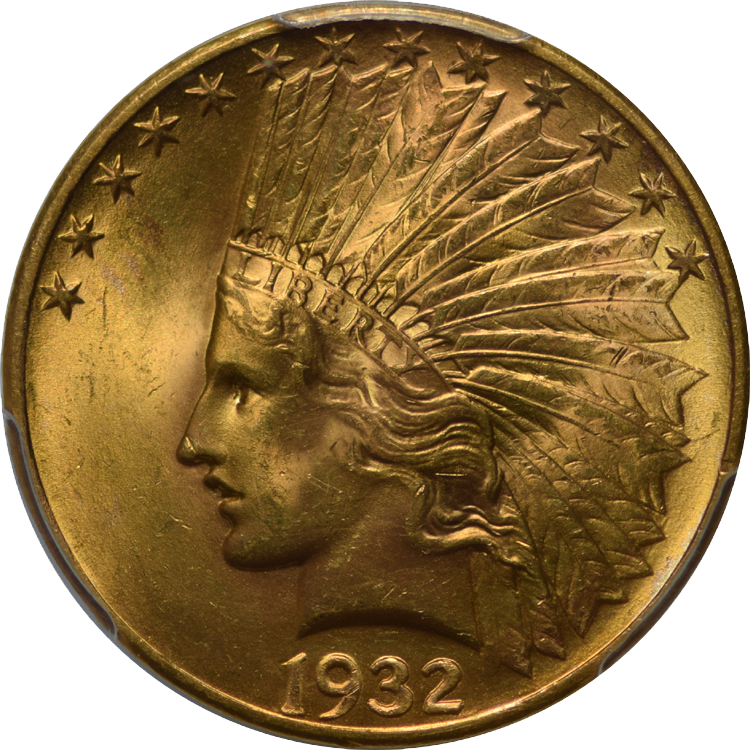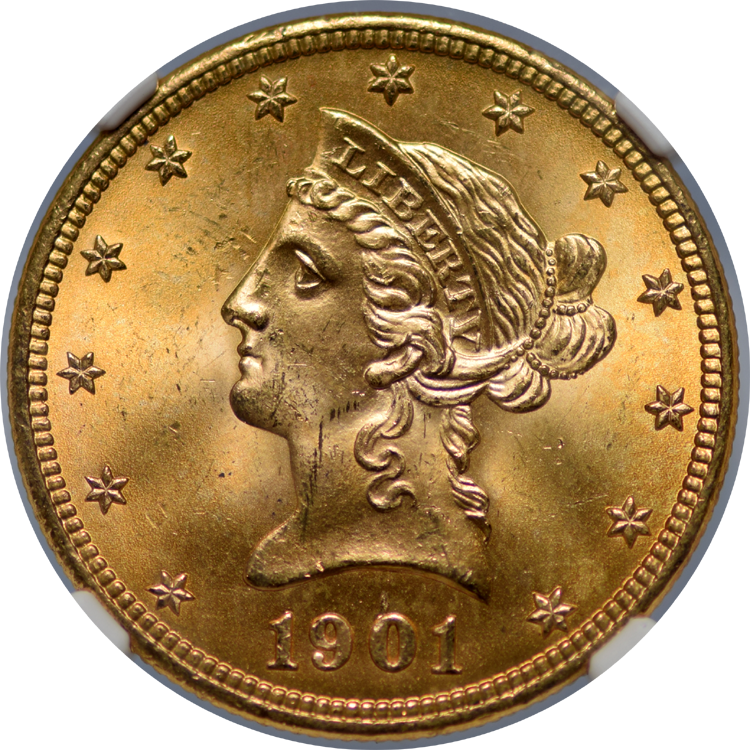 Quantity
Price per coin
1-4
5-9
10-19
20+
Basis: gold @ $1,918.79, 09/25/23
Prices, availability subject to change.
Where applicable and unless specified,
NGC or PCGS and dates/mints our choice.
See Terms & Conditions.
Available to ship on
Buying "Big 4" Gold Coin Sets
Our "Big 4" Sets are comprised of $20 Liberty, $20 Saint-Gaudens, $10 Liberty, and $10 Indian gold coins. Combining large gold content and strong track records of gains during rising gold markets, these are the most popular of all pre-1933 US gold coins among investors and collectors. They are also genuine pieces of American history that are a pleasure to own.
We recommend Big 4 sets as the backbone of a diversified gold investment portfolio. In the Mint State grades like MS62, MS63, MS64, and MS65, all four coins offer excellent scarcity in the market, which can translate into added leverage to the gold price during periods of high demand.
In Almost Uncirculated (AU) grade, our Big 4 sets are an excellent bullion subsitute, trading for small premiums over their gold content while offering far greater scarcity and historical significance than modern bullion coins.
Leverage and diversification
Bullion coins and bars usually rise and fall in lock step with the gold price. Because they are minted in virtually unlimited numbers each year, bullion items like US Gold Eagles and South African Krugerrands can offer little, if any, premium over their gold content.
Classic US gold coins like the Big 4, however, trade at substantial premiums over gold content because of their inherent scarcity. When demand increases--even if the gold price is unchanged or falling--buyers can quickly overwhelm existing market supplies, driving prices much higher.
In addition, the small survival rates of our Big 4 sets means fewer sellers taking profits, putting coins back into the market and capping price rallies.
While each coin in a Big 4 set offers significantly higher premiums than gold bullion, their premiums might not always rise and fall by the same amount at the same time. Vagaries of supply and demand can mean some rally while other lag, if only for a while. But when have the Big 4 set, you're covered. For long-term investors, this diversification can result in lower volatility in your metals portfolio.
$20 Liberty gold double eagle (1877-1907)
$20 Liberty gold double eagles are one of the world's most recognized gold coins. A workhorse coin of commerce, it was one of the building blocks of the growing U.S. economy and financial markets in the 19th and early 20th centuries.
Also known as Coronet Double Eagles because of the coronet, or crown, adorning the head of Liberty on the obverse, $20 Liberty gold coins were used in every aspect of American economic life. Their large gold content (almost a full ounce) made them especially useful in banking transactions and international trade. The classic portrait of Miss Liberty on the coin's obverse and the bold heraldic Eagle on its reverse stand as inspiring symbols of America's emergence as a mature world power during this wild and exciting period in our nation's history.
20 Saint-Gaudens gold double eagle (1907-1933)
The Saint-Gaudens $20 Double Eagle is one of the most beautiful, popular, and widely recognized of all gold coins. Minted from 1907 to 1933, it was the last $20 gold piece struck by the U.S. government for regular issue.
$20 Saint-Gaudens gold coins are a perennial favorite for gold coin collections and investment portfolios because of their stunning design, genuine scarcity, and worldwide popularity. The obverse features the image of Miss Liberty striving gloriously into the future; the reverse features the majestic Flying Eagle.
$10 Liberty gold eagle (1866-1907)
$10 Liberty gold eagle coins were introduced by the U.S. Mint in 1838 and continued in production until 1907 with only one substantial design change, the addition of the motto IN GOD WE TRUST on the reverse in 1866. The "With Motto" variety is included in our Big 4 Sets.
Also called the $10 Coronet Gold Eagle, the $10 Liberty was created by Christian Gobrecht, an engraver who also is credited with the Seated Liberty silver dime, quarter, and half dollar designs of the same era. It features a bust of Liberty in left profile on the obverse, with the word LIBERTY emblazoned in a coronet upon her head. The reverse depicts a heraldic eagle, wings spread, and head turned left, clutching olive branches of peace and arrows of war in its talons.
$10 Indian gold eagle (1907-1933)
Indian Head $10 gold coins, or gold eagles, were produced by US Mint each year from 1907 to 1916, and then intermittently until 1933. Replacing the Liberty (or Cornet) gold eagles that had been produced since 1838, Indian gold eagles were the last $10 gold coins minted for circulation. Designed by Augustus Saint-Gaudens, it features a profile of Liberty wearing a Native American war bonnet while the reverse depicts a defiant Bald Eagle standing upon a bundle of olive branches, the symbol of peace.
| | |
| --- | --- |
| Coin: | |
| Minted: | 1907-1933 |
| Content: | .9675 oz gold |
| Purity: | .900 fine |
| Diameter: | 34mm |
| Thickness: | 2.41 mm |
| Designer: | Augustus Saint-Gaudens |
Grade
Certified
Population
Coin:
MS65

308,210

MS64

743,892

MS63

766,136

MS62

407,685

Certified Population = PCGS + NGC, 12/29/2022.