1860-O Coronet Type 1 $20 PCGS AU-53
Featured Rare Coin Details
---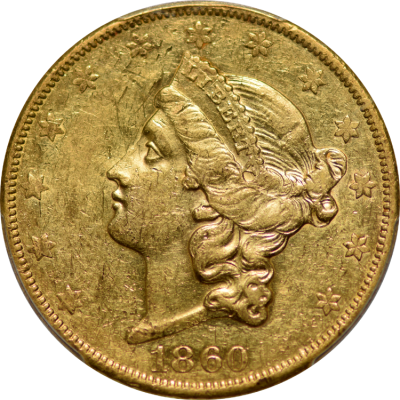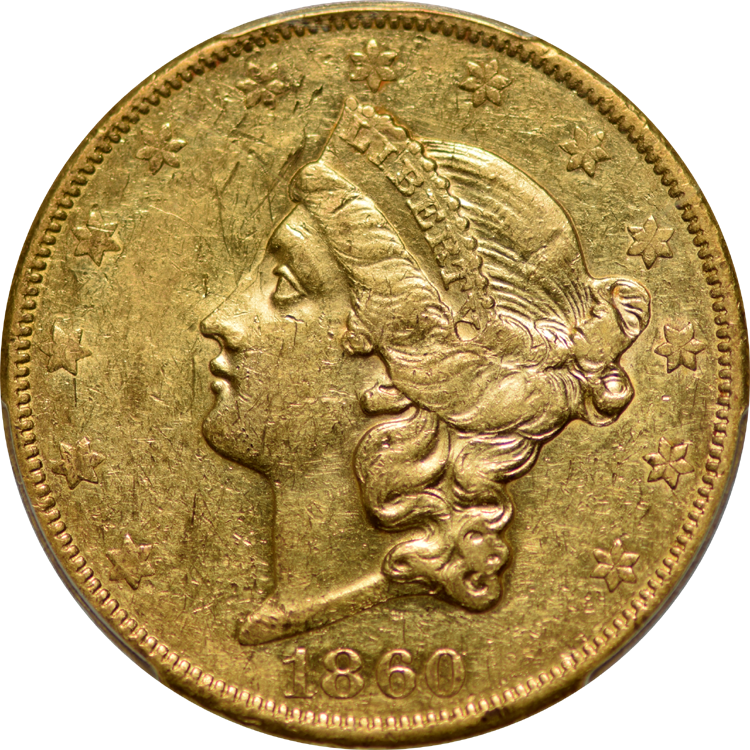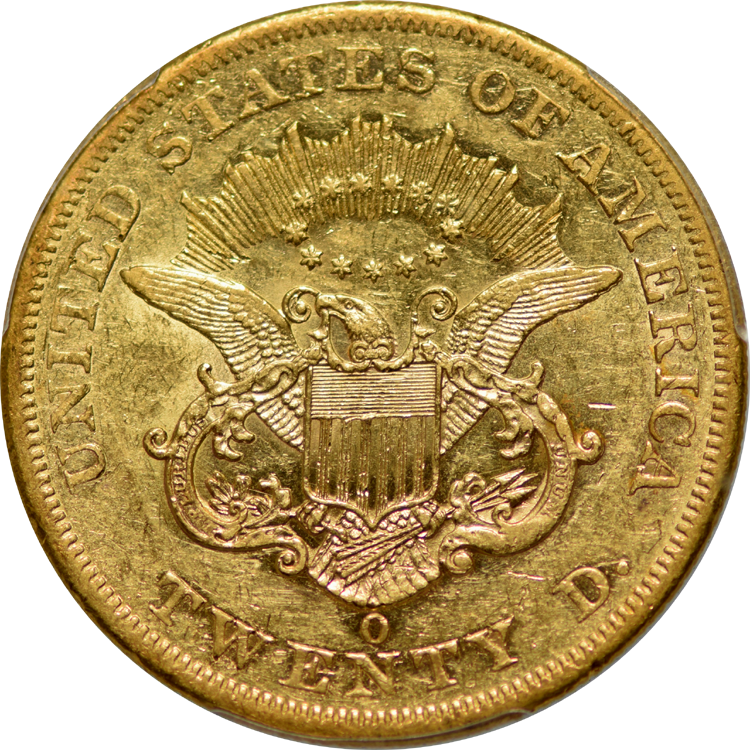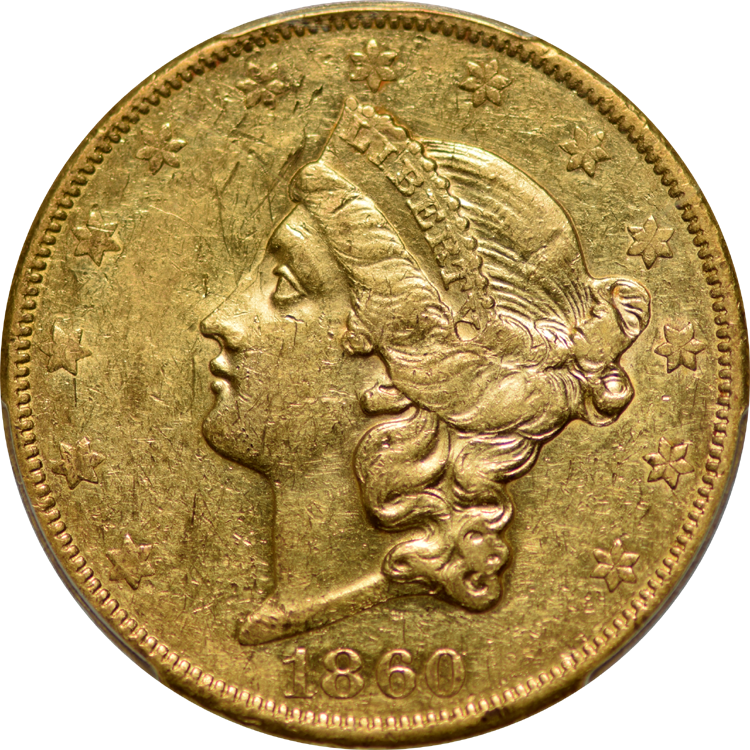 Coin Information
1860-O coronet type 1 $20 pcgs au-53 (38126005)
It is estimated that there are fewer than 90 coins extant in all grades for the date. There are four mint state quality coins known; a shipwreck recovery coin grading MS60PL and three MS61 examples, one of which sold last year for almost triple the price of this coin.
To date there are 76 coins certified AU by PCGS and NGC combined. In AU50 there are 22 coins graded, AU53 - 26, AU55 - 13, AU58 - 14 and 1 in AU58+. There are a handful of coins grading XF or lower, but most of the known survivors are in AU condition.
This example is extremely well struck, with excellent detail in all the high points of the devices. In the most protected areas of the obverse and the revers where original surfaces remain intact the coin has a modest proof like quality to its surfaces, indicating that it was possibly struck very early in the minting process. This coin has AU55 detail in the devices while the skin of the fields on both the obverse and reverse shows a bit more wear than an AU55 coin allows, hence the AU53 grade designation. This is an exceedingly nice quality coin overall, an underrated coin in the New Orleans $20 Liberty series, and a very tough coin to find on the national market.
Grade:
AU-53
Service:
PCGS
38126005
Denomination:
$20
Year:
1860-O
Price:
$64,500
Basis: gold @ $1,461.04, 12/08/19
Prices, availability subject to change.
Where applicable and unless specified,
NGC or PCGS and dates/mints our choice.
See Terms & Conditions.