1893-O Coronet Motto $10 PCGS MS-62
Featured Rare Coin Details
---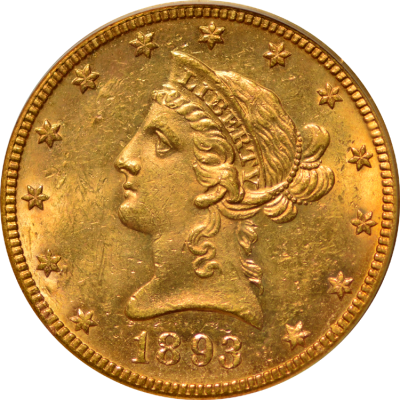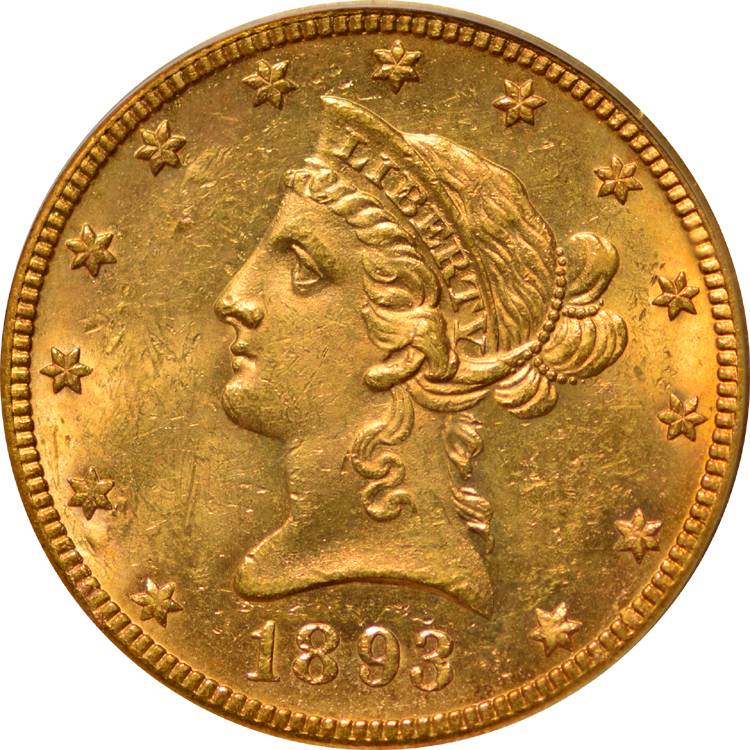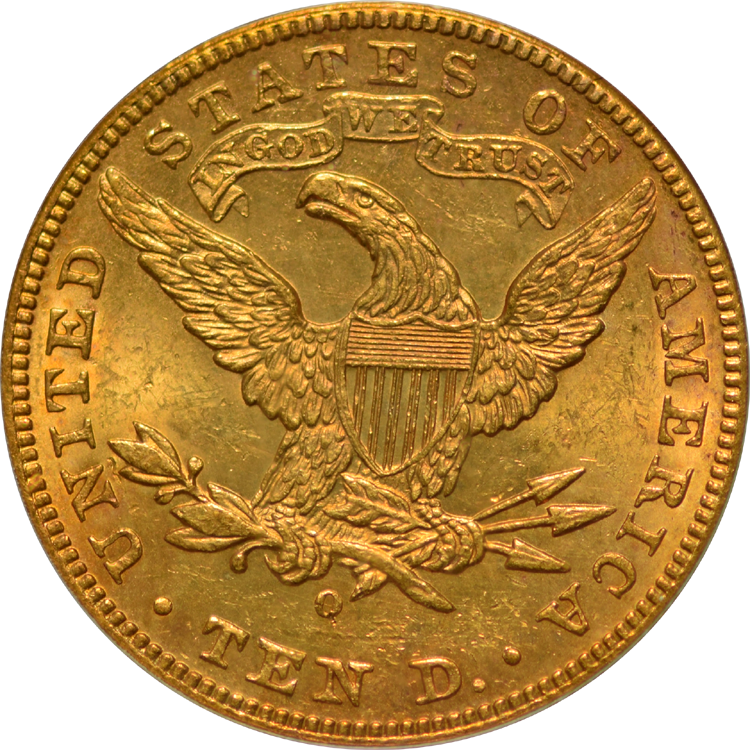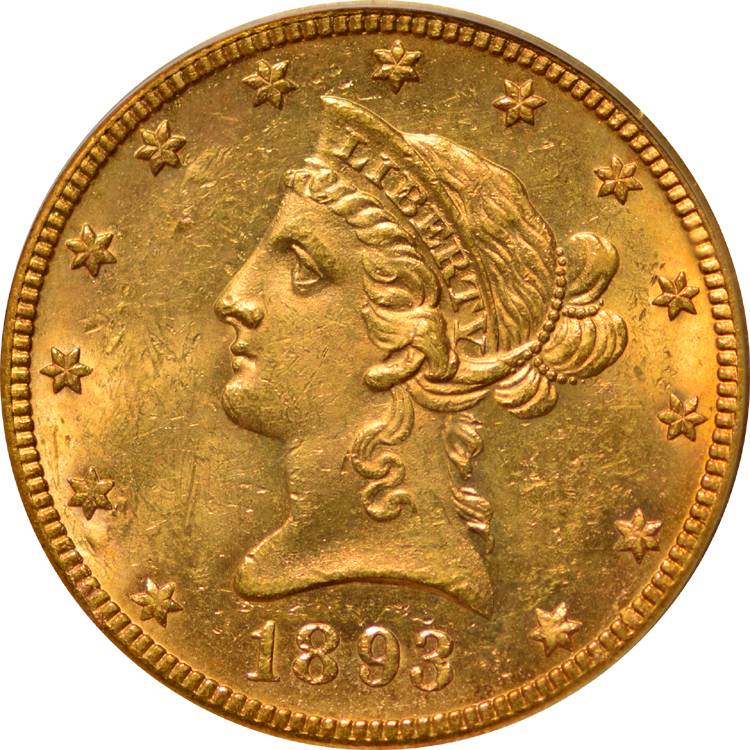 Coin Information
1893-o coronet motto $10 pcgs ms-62 (260176850)
The 1893 New Orleans minted $10 Liberty is very scarce in any condition today due to its low original mintage of only 17,000 coins. In mint condition there are 122-MS60, 288-MS61, 243-MS62, 23-MS63 with none graded higher. This MS62 example is the perfect combination of fundamental scarcity at an affordable price. An MS63 example, if available, would trade for almost three times the price of this MS62. Its a lot of coin for the price.
Grade:
MS-62
Service:
PCGS
260176850
Denomination:
$10
Year:
1893-O
Price:
$1,875
Basis: gold @ $1,275.22, 05/21/19
Prices, availability subject to change.
Where applicable and unless specified,
NGC or PCGS and dates/mints our choice.
See Terms & Conditions.