1901-S Coronet Motto $10 PCGS MS-66 Ogh
Featured Rare Coin Details
---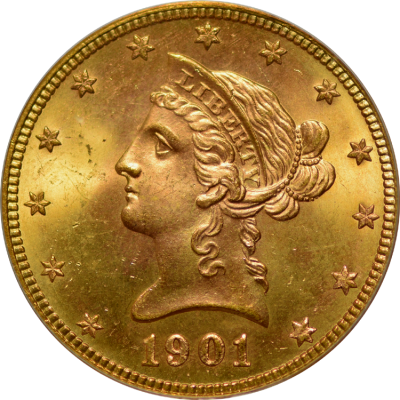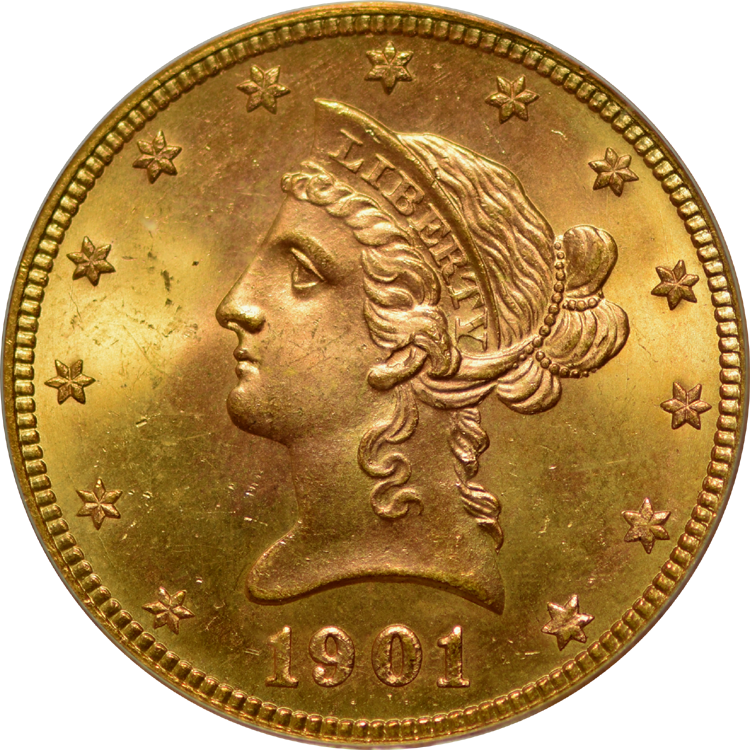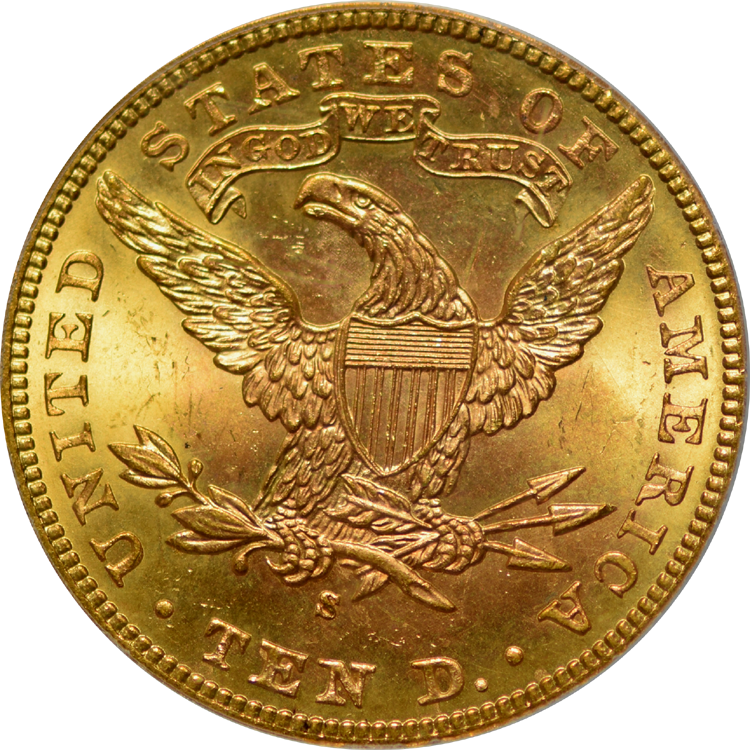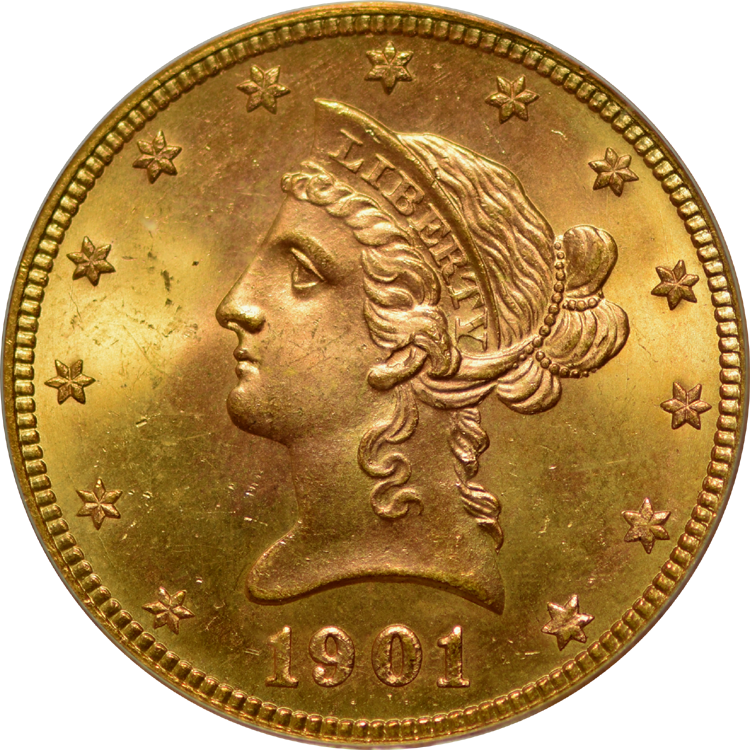 Coin Information
1901-s coronet motto $10 pcgs ms-66 ogh (609815916)
This common date $10 Liberty is in an uncommonly found state of preservation today, superb-gem Mint State 66 condition, in a coveted early generation, old green holdered PCGS slab. Its surfaces are remarkably contact mark free and, as is typical of this date, it positively oozes glowing mint luster. The surfaces of this beauty are as original as they come with faint hues of green and rose on both the obverse and reverse. This coin is one of just 474 graded MS-66 with a scant 23 grading MS67. While the difference in technical merit between an MS66 and and MS67 is often the one or two tiny contact marks, the price for an MS67 is about four times the price of this choice MS66 example.
Grade:
MS-66
Service:
PCGS
609815916
Denomination:
$10
Year:
1901-S
Price:
$4,595
Basis: gold @ $1,274.80, 05/21/19
Prices, availability subject to change.
Where applicable and unless specified,
NGC or PCGS and dates/mints our choice.
See Terms & Conditions.