1906-D Coronet Type 3 $20 PCGS MS-63
Featured Rare Coin Details
---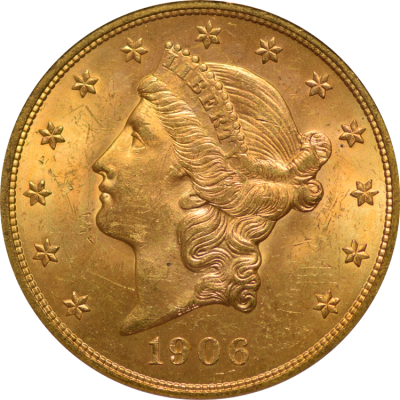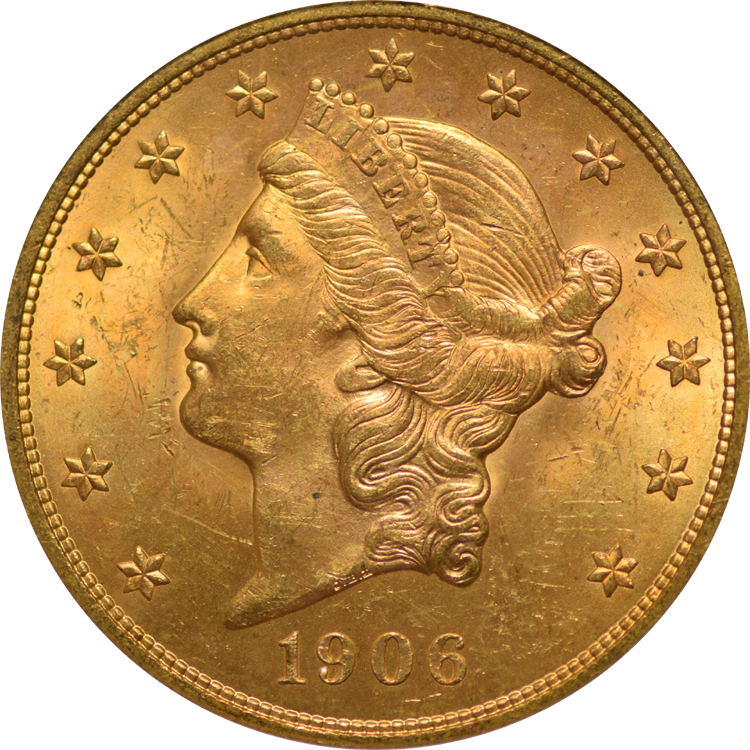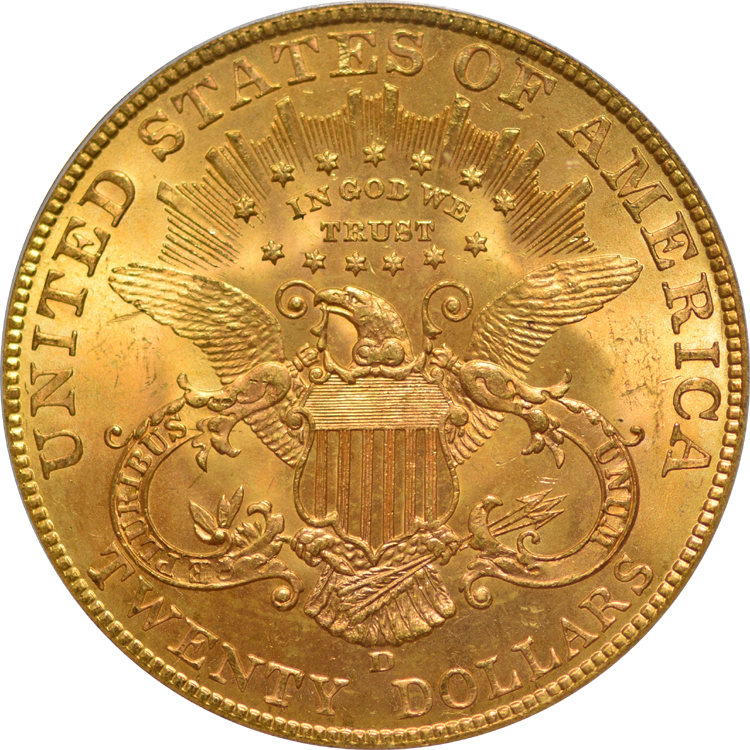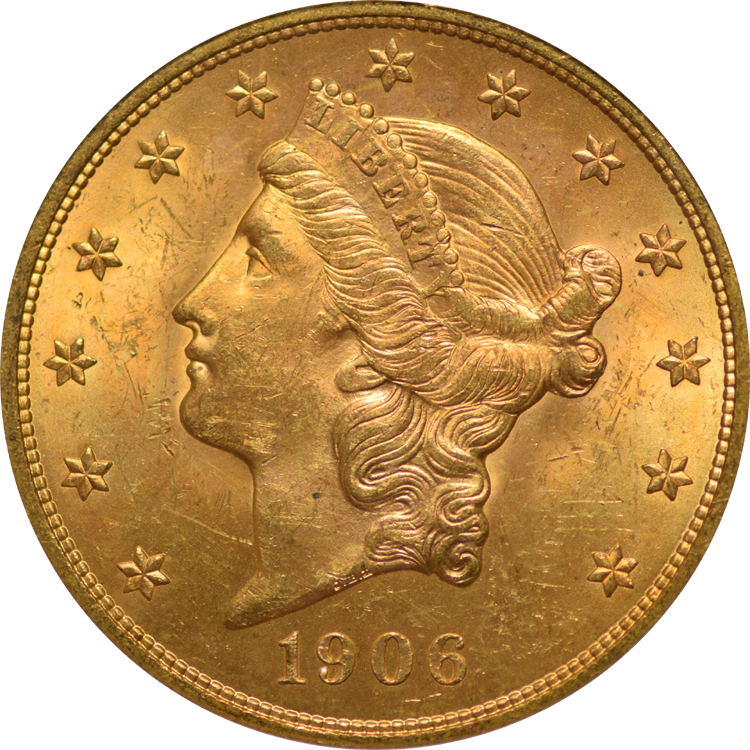 Coin Information
1906-D coronet type 3 $20 pcgs ms-63 (321799103)
1906 was the first year the Denver mint was open for striking U.S. coins. Because of the series change from the Liberty design to the Saint-Gaudens in 1907, $20 Liberty gold coins were minted in Denver for only two years, 1906 and 1907. As such, these two dated $20 Liberty gold coins are very popular with collectors, and they are quite scarce overall as well, making them sensitive to changes in demand. In MS63 there are 1,011 known survivors, 422 in MS64, 33 in MS65 and 3 in MS66.This specimen is very handsome for the MS63 designation, with creamy, lusterous surfaces. P.S. we have a matching 1907-D $20 Liberty PCGS MS63 as well to make a nice pair.
Grade:
MS-63
Service:
PCGS
321799103
Denomination:
$20
Year:
1906-D
Price:
$3,195
Basis: gold @ $1,909.27, 09/21/20
Prices, availability subject to change.
Where applicable and unless specified,
NGC or PCGS and dates/mints our choice.
See Terms & Conditions.