1883-O Morgan S$1 NGC MS-63 Toned
Featured Rare Coin Details
---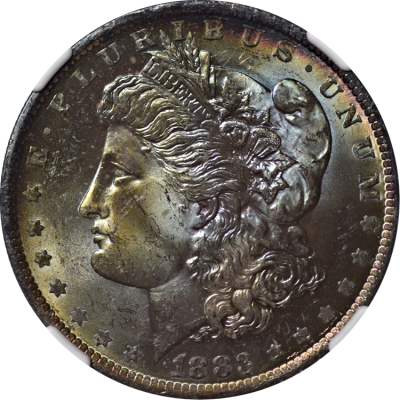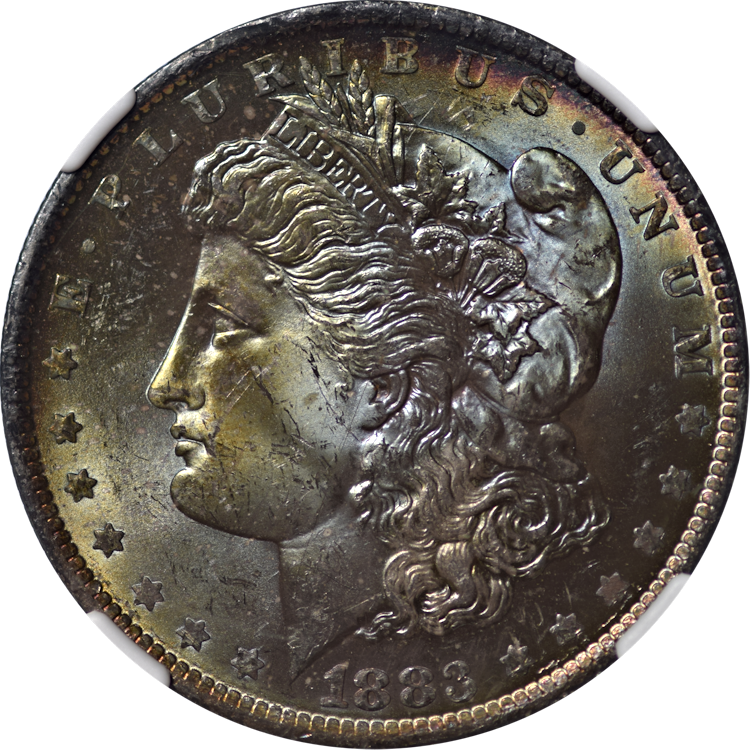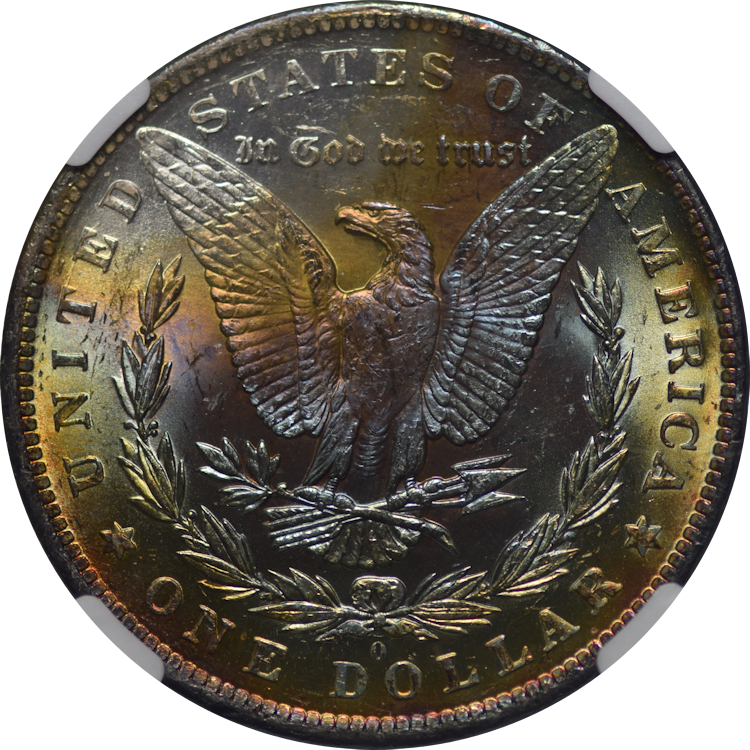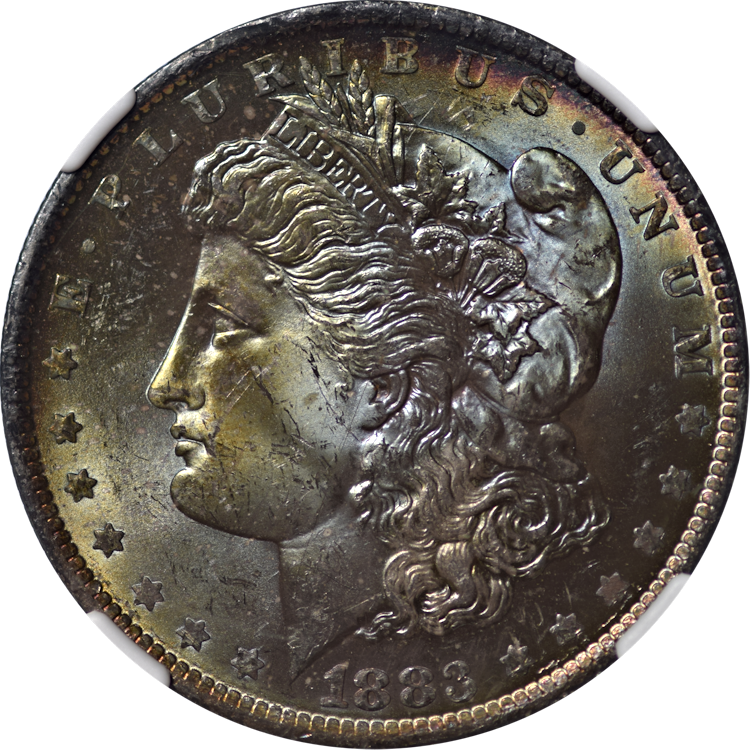 Coin Information
1883-O morgan s$1 ngc ms-63 toned (006246378001)
Incredible iridescent hues of blue and green cover the obvers of this stunning coin, with fiery orange peripheral toning. The reverse is even more stunning with most of the surfaces covered in fiery hues of blue and reddish orange.
Grade:
MS-63
Service:
NGC
006246378001
Denomination:
$1
Year:
1883-O
Price:
$595
Basis: silver @ $19.99, 07/01/22
Prices, availability subject to change.
Where applicable and unless specified,
NGC or PCGS and dates/mints our choice.
See Terms & Conditions.

Available to ship on