1809 Capped Bust $5 NGC MS-62
Featured Rare Coin Details
---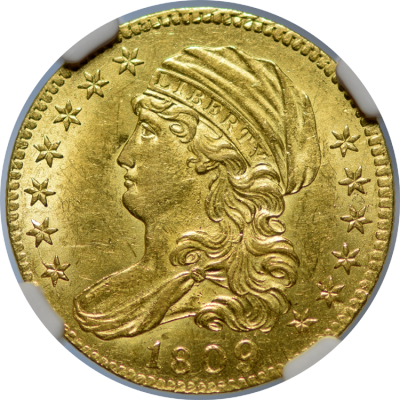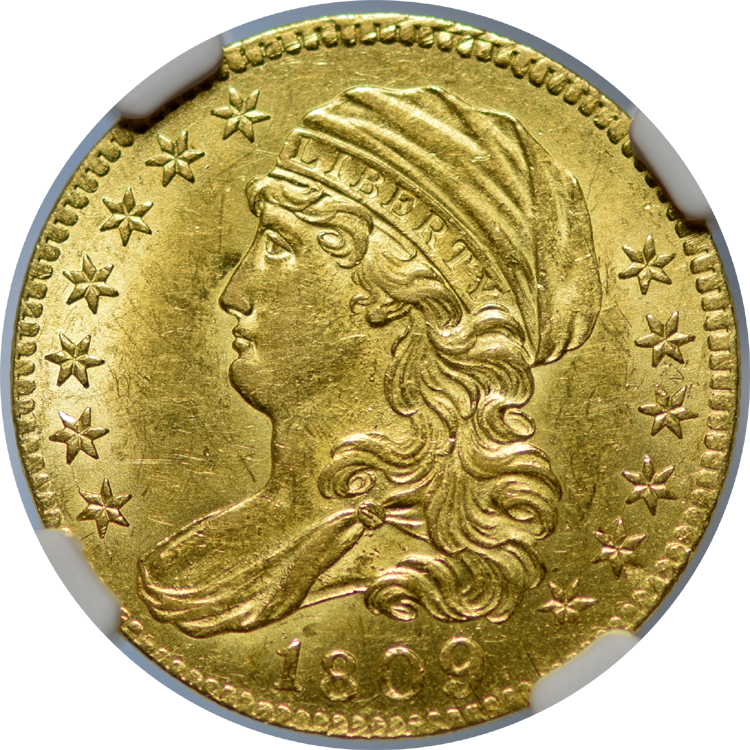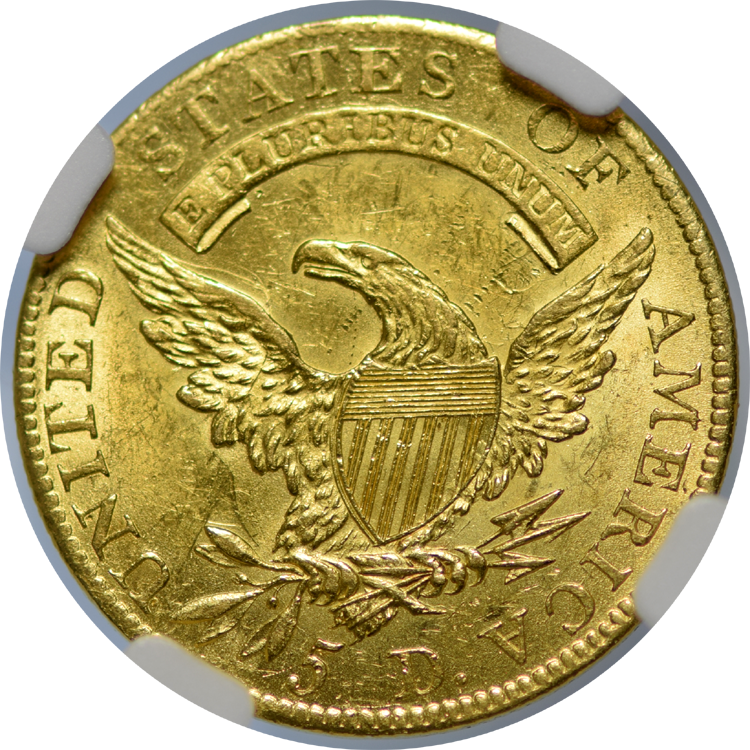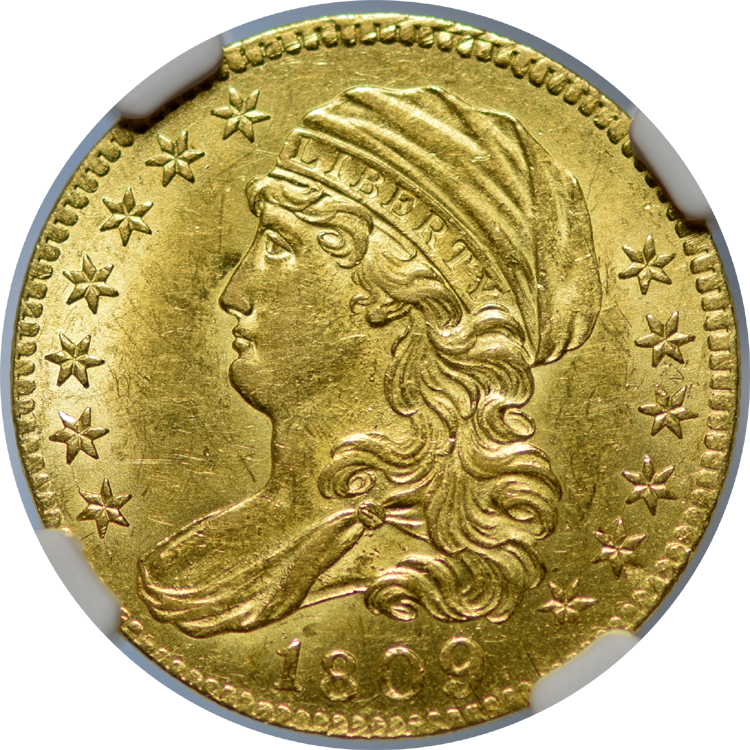 Coin Information
1809 capped bust $5 ngc ms-62 (004666800004)
Capped bust $5 gold coins are a short series, minted between 1807 - 1812, and mintages were short as well. This 1809 over 8 date saw only 33,875 coins struck to begin with making this date the scarcest in the series overall. Today we know there are just 59 grading MS62, 41-MS63, 43-MS64, 12-MS65, with a lone MS66 in existence as well. An MS63 example of this date would trade for about a 75% premium over the price of this coin. And looking at this it is clearly and above average MS62 example. It is well struck for the date and it retains today lots of original mint luster on glowing, lusterous surfaces. The technical merit is good for the MS62 designation as well as you can see in the picture.
Grade:
MS-62
Service:
NGC
004666800004
Denomination:
$5
Year:
1809
Price:
$14,750
Basis: gold @ $1,418.58, 06/24/19
Prices, availability subject to change.
Where applicable and unless specified,
NGC or PCGS and dates/mints our choice.
See Terms & Conditions.