1799 Draped Small Stars Obverse $10 NGC AU-58
Featured Rare Coin Details
---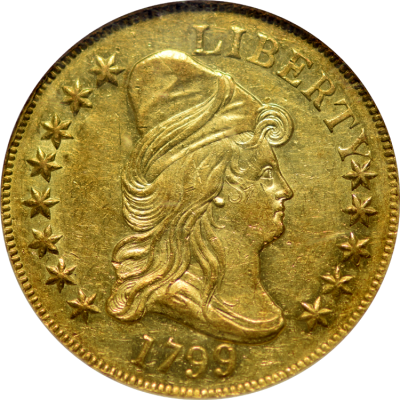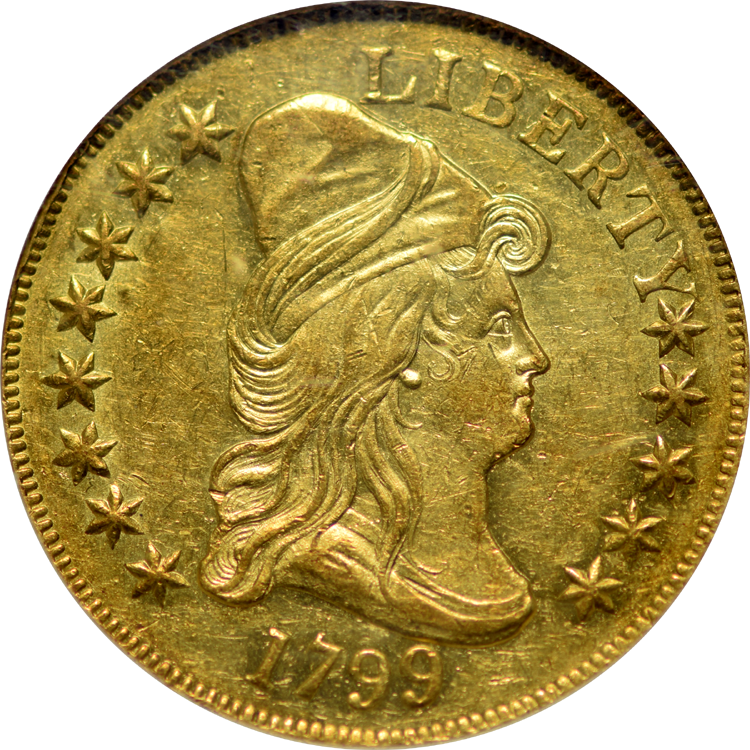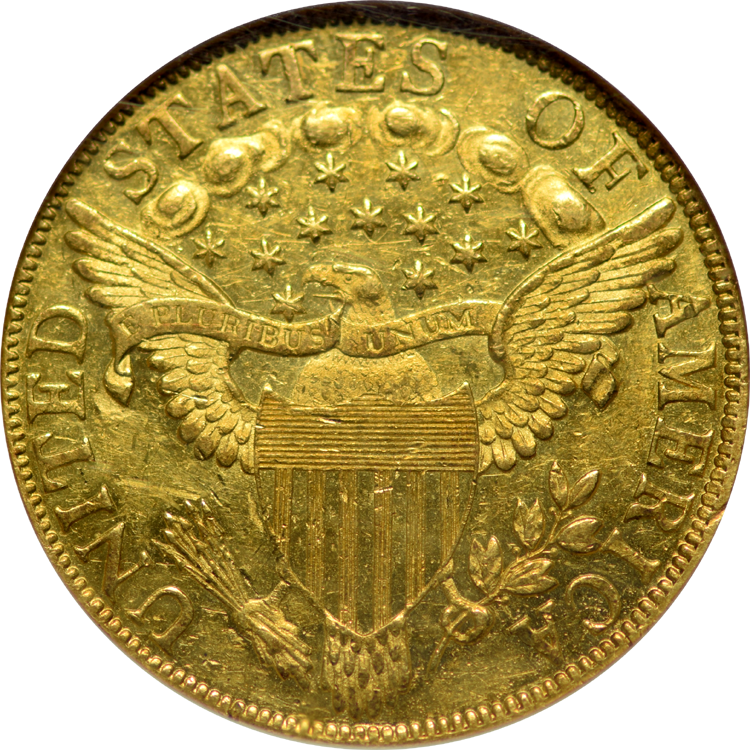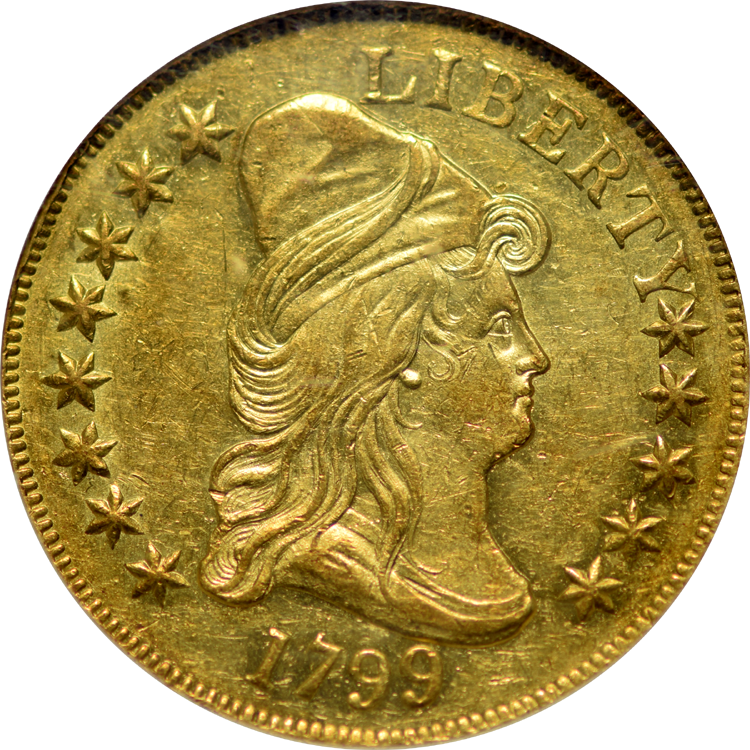 Coin Information
1799 draped small stars obverse $10 ngc au-58 (81651017003)
There were only 37,449 $10 gold eagles struck in 1799, and this total includes both the large stars and the small stars variety. Of the two, in AU58 condition or higher, the small stars variety is about twice as scarce as the large stars variety. This example is simply gorgeous! It has slight wear on the highest points of the devices and some remaining original mint luster on both the obverse and reverse fields. More importantly, this coin is completely original looking! Any true numismatist would be pleasantly surprised by the aesthetic appeal of this stunning coin. There are a scant 33 known in AU-58 condition today with 1-MS60, 26-MS61, 29-MS62, 20-MS63, 14-MS64, and 2 in MS65. Prices jump substantially as you move up the grading scale. An MS62 example would trade for close to double the price of this coin and probably wouldnt look a lot nicer to the eye.
Grade:
AU-58
Service:
NGC
81651017003
Denomination:
$10
Year:
1799
Price:
$24,750
Basis: gold @ $1,404.84, 07/16/19
Prices, availability subject to change.
Where applicable and unless specified,
NGC or PCGS and dates/mints our choice.
See Terms & Conditions.