1892-CC Coronet Motto $10 NGC AU-55
Featured Rare Coin Details
---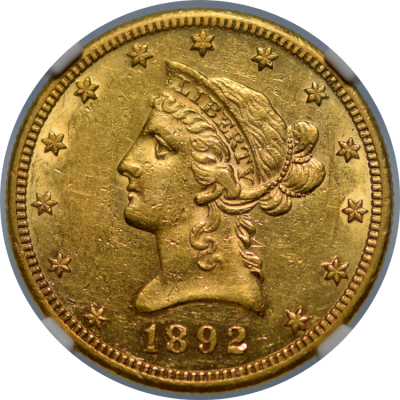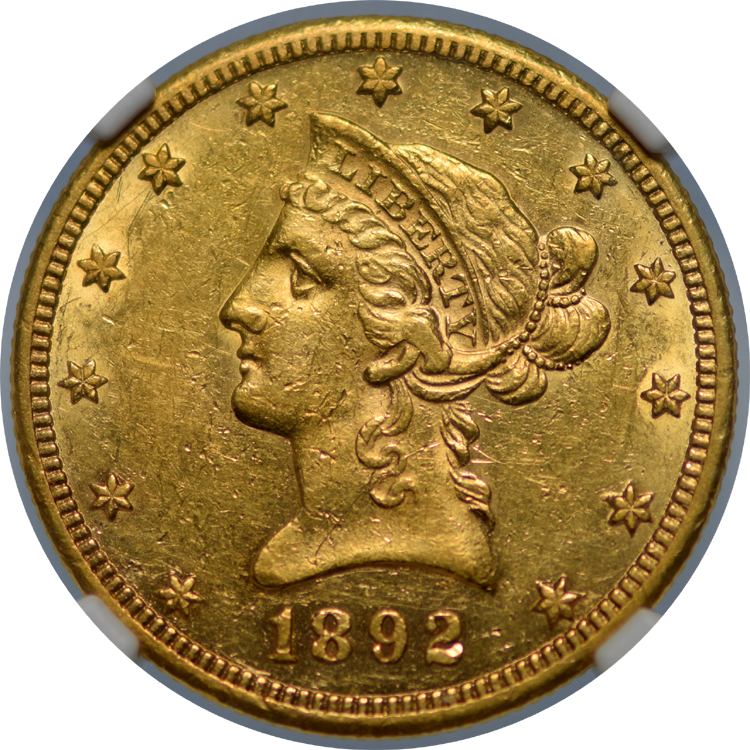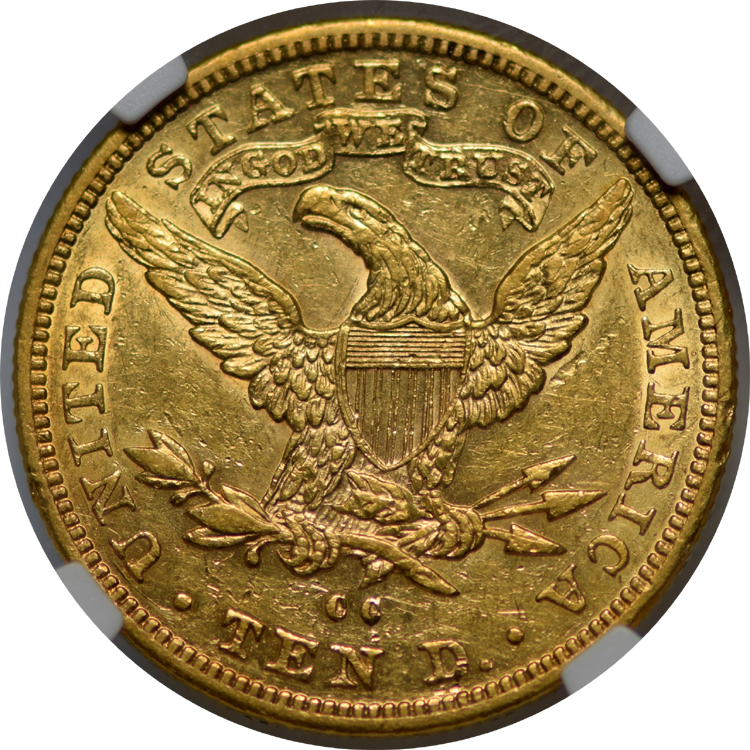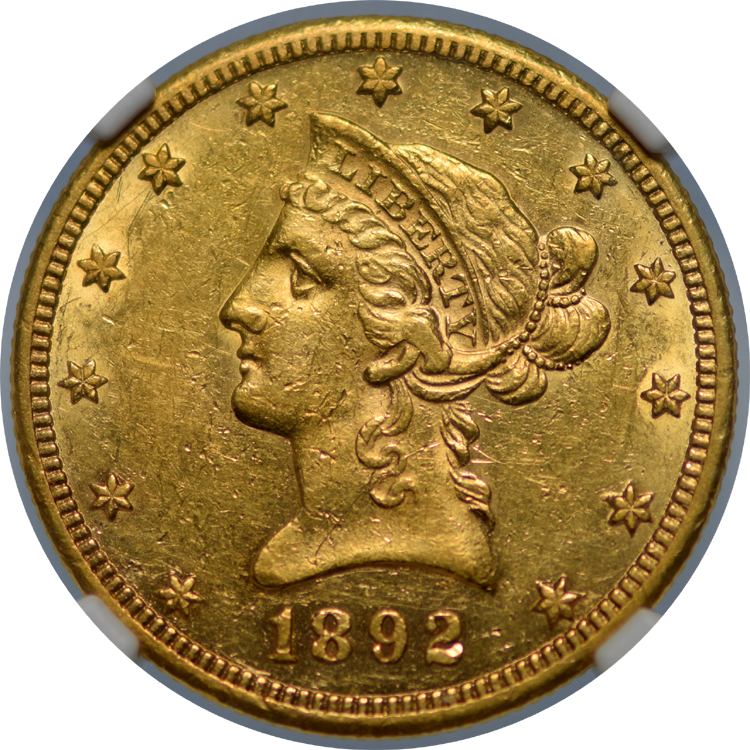 Coin Information
1892-CC coronet motto $10 ngc au-55 (004919232003)
This second to last year of issue Carson City minted $10 gold eagle is pretty scarce in AU 55 or higher grades. With an original mintage of 40,000 coins, you would imagine the survival rate for this date would be higher, but this is not the case. While available in almost uncirculated condition, this coin becomes rare in mint condition. Today we know 209 survive in AU55 condition with AU58-166, MS60-10, MS61-32, MS62-25, MS63-1 and MS64-4, none finer. An AU58 would trade for about $1,000 higher than this AU55, with MS60 and MS61 examples trading for double or more. MS62s are valued at about 4 to 5 times this price of this handsome, problem free AU55 example.
Grade:
AU-55
Service:
NGC
004919232003
Denomination:
$10
Year:
1892-CC
Price:
$2,475
Basis: gold @ $1,474.39, 11/19/19
Prices, availability subject to change.
Where applicable and unless specified,
NGC or PCGS and dates/mints our choice.
See Terms & Conditions.