1892-O Coronet Motto $10 NGC MS-62
Featured Rare Coin Details
---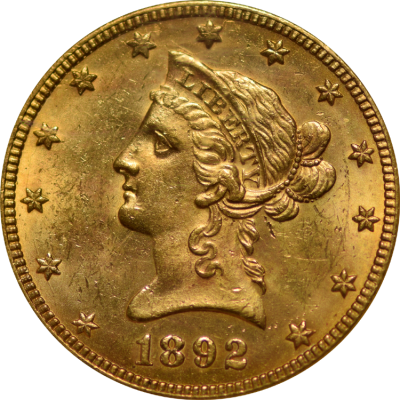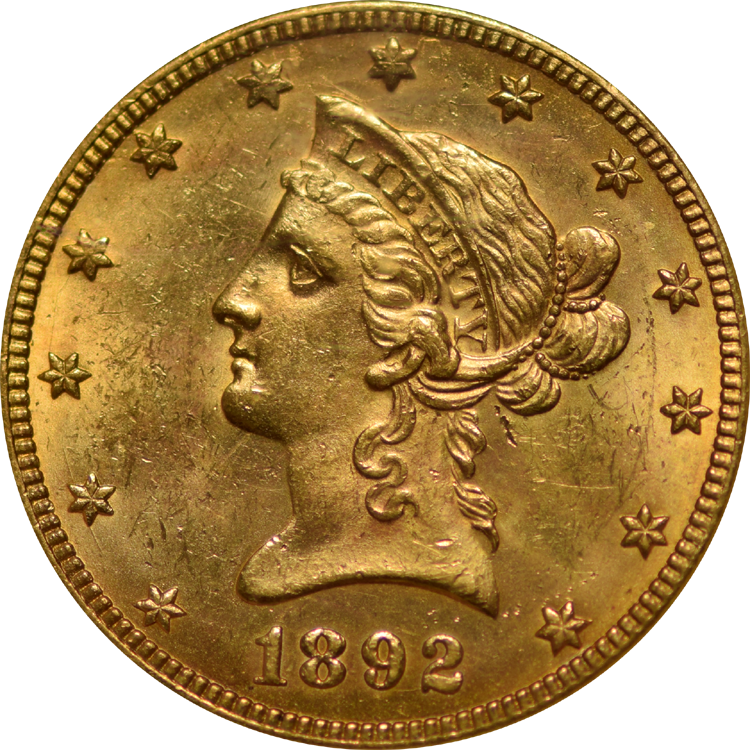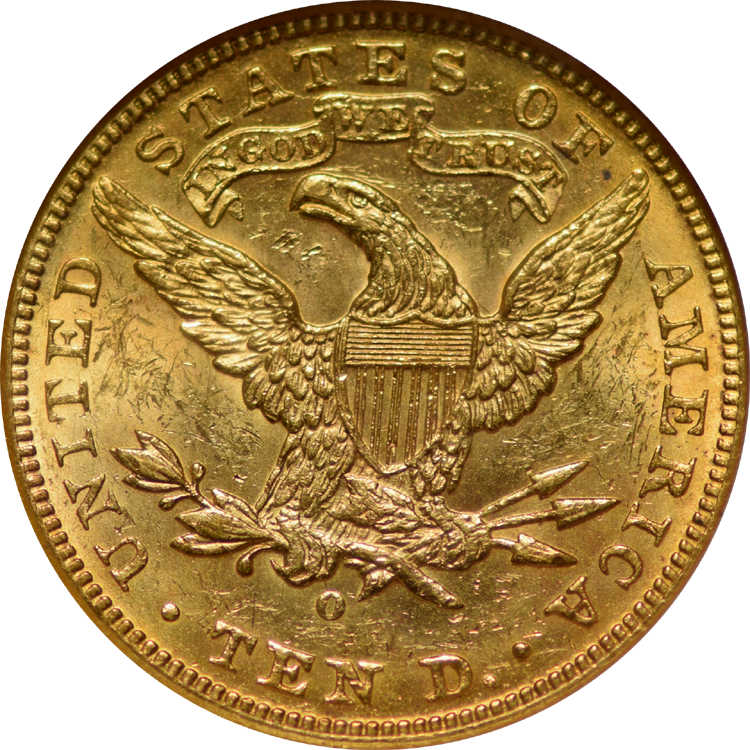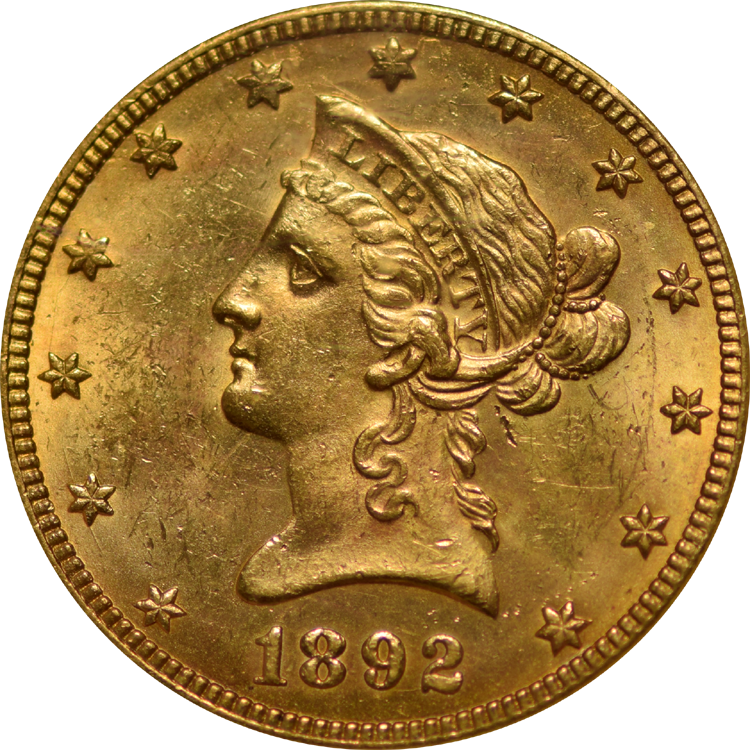 Coin Information
1892-o coronet motto $10 ngc ms-62 (21984103009)
This 1892 $10 Liberty minted in New Orleans has a low original mintage of just 28,688 coins struck. Most were used as currency so survivors in Mint Condition are scarce to rare. Today we know there are 225-MS60, 525-MS61, 320-MS62, 9-MS63, with none grading higher. An MS63 example, if available, trades for almost four times the price of this MS62.
Grade:
MS-62
Service:
NGC
21984103009
Denomination:
$10
Year:
1892-O
Price:
$2,175
Basis: gold @ $1,276.26, 05/21/19
Prices, availability subject to change.
Where applicable and unless specified,
NGC or PCGS and dates/mints our choice.
See Terms & Conditions.