1851 Coronet Type 1 $20 NGC MS-61
Featured Rare Coin Details
---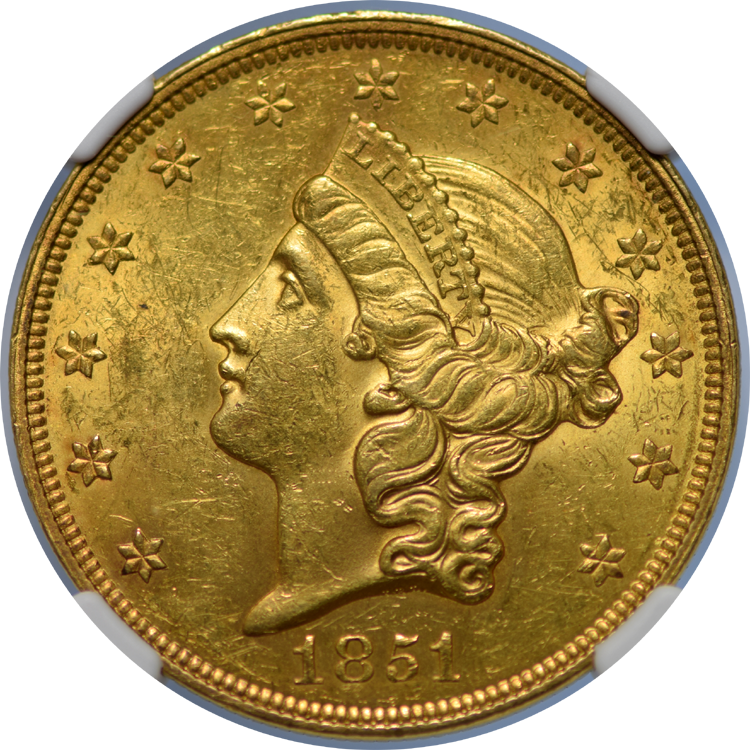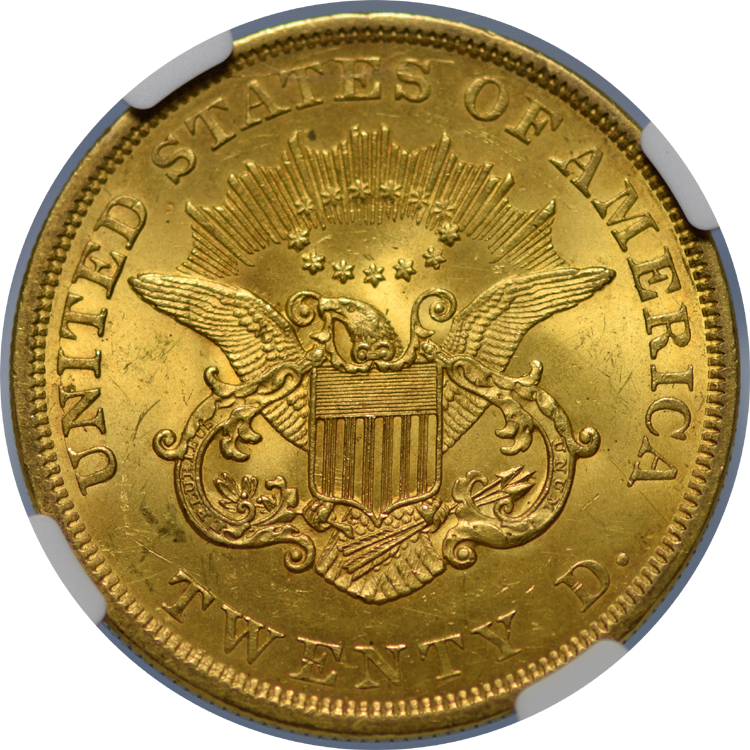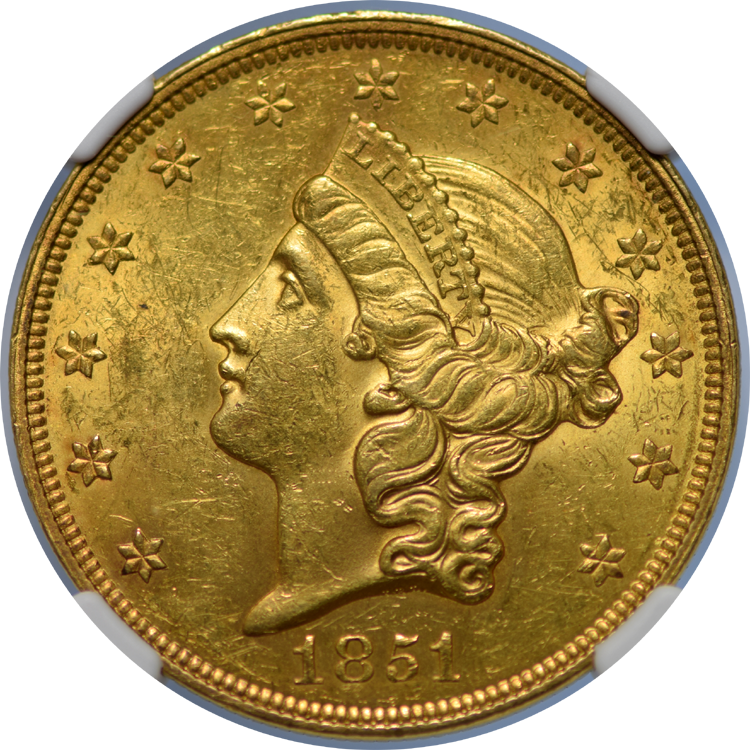 Coin Information
1851 coronet type 1 $20 ngc ms-61 (006467381003)
This crisply struck 1851 Type 1 $20 Liberty positively glows with original mint luster. We hand selected this coin four our inventory at a national coin show due to its above average eye appeal and technical merit for the grade. We would call this coin a near miss MS62 quality coin. To date PCGS and NGC have certified a scant 82 coins in MS61, with 92 in MS62, 21 in MS63, 7 in MS64 and 1 in MS65+. The market value of this coin rises exponentially as you move up in grade from this MS61 example that we feel embodies the best of both quality and price for an early mint quality example of the classic $20 Liberty.
Grade:
MS-61
Service:
NGC
006467381003
Denomination:
$20
Year:
1851
Price:
$7,600
Basis: gold @ $1,916.57, 09/26/23
Prices, availability subject to change.
Where applicable and unless specified,
NGC or PCGS and dates/mints our choice.
See Terms & Conditions.
Available to ship on