1904 Coronet Type 3 $20 PCGS MS-66
Featured Rare Coin Details
---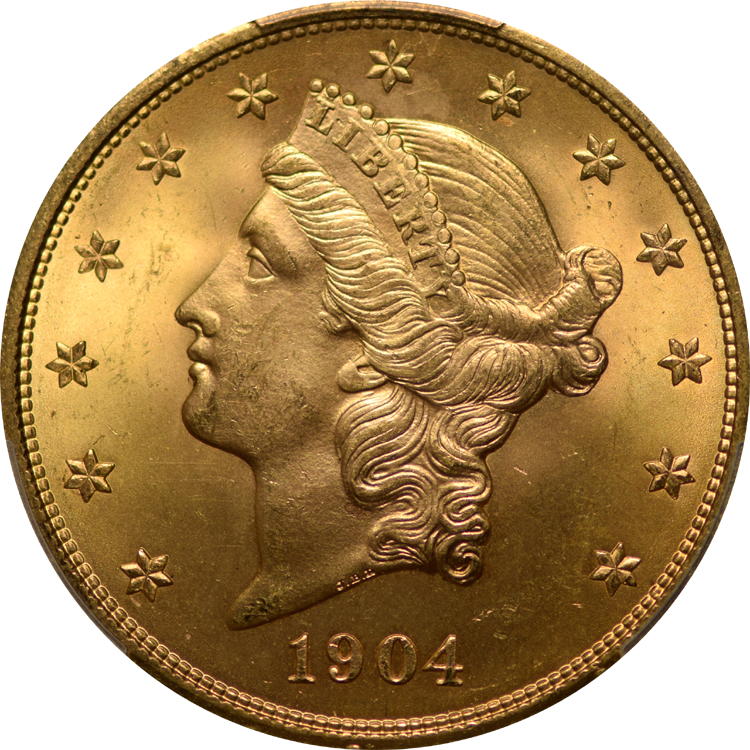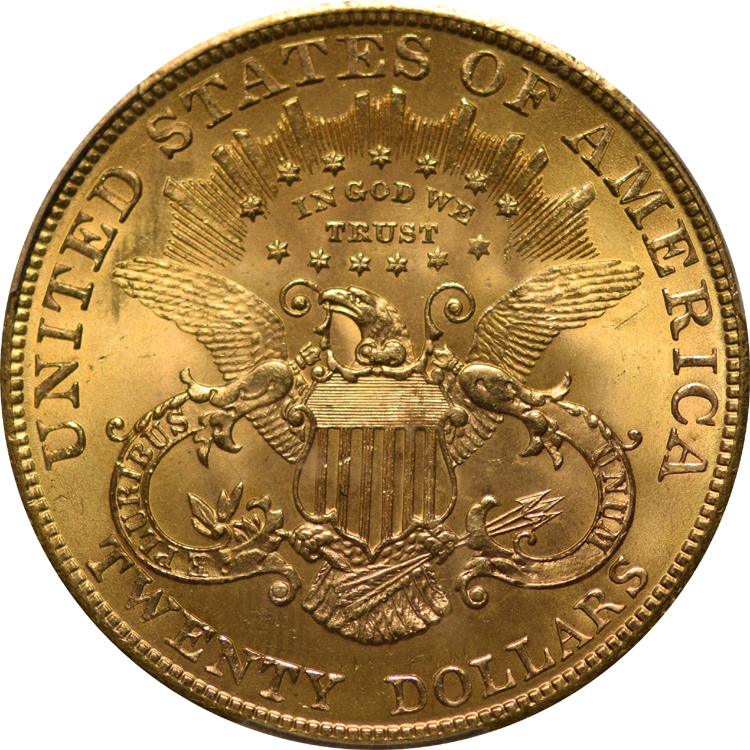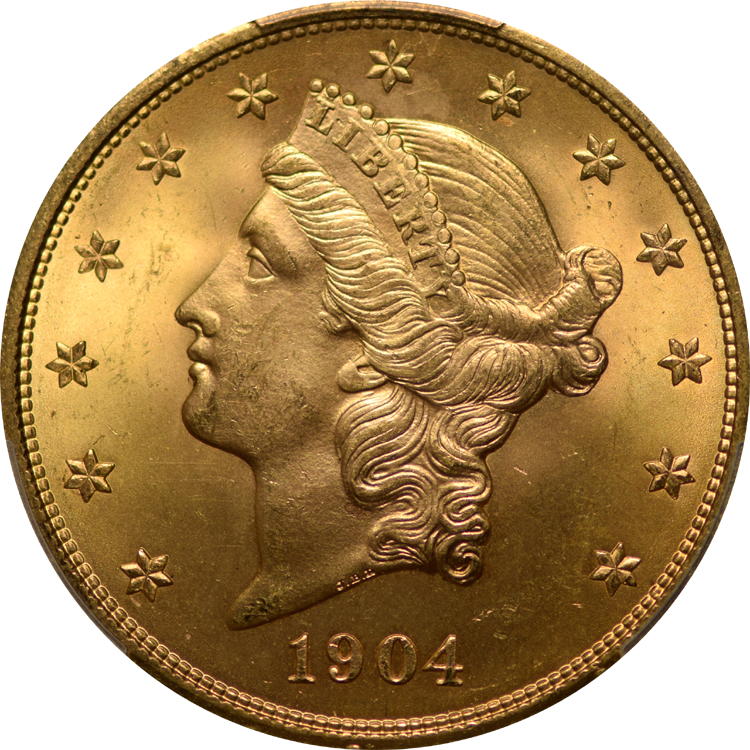 Coin Information
1904 coronet type 3 $20 pcgs ms-66 (1066043082093)
One of only 597 coins grading MS66 with 28 grading MS66+ and 8 grading MS67, none finer. This coin is amazing to see in person. Its technical merit and eye appeal are outstanding!
Grade:
MS-66
Service:
PCGS
1066043082093
Denomination:
$20
Year:
1904
Price:
$8,975
Basis: gold @ $2,075.98, 12/03/23
Prices, availability subject to change.
Where applicable and unless specified,
NGC or PCGS and dates/mints our choice.
See Terms & Conditions.
Available to ship on