1795 Draped Bust $10 13 Leaves Bd-2 NGC AU-58+
Featured Rare Coin Details
---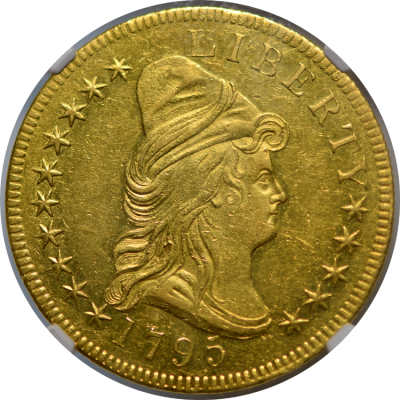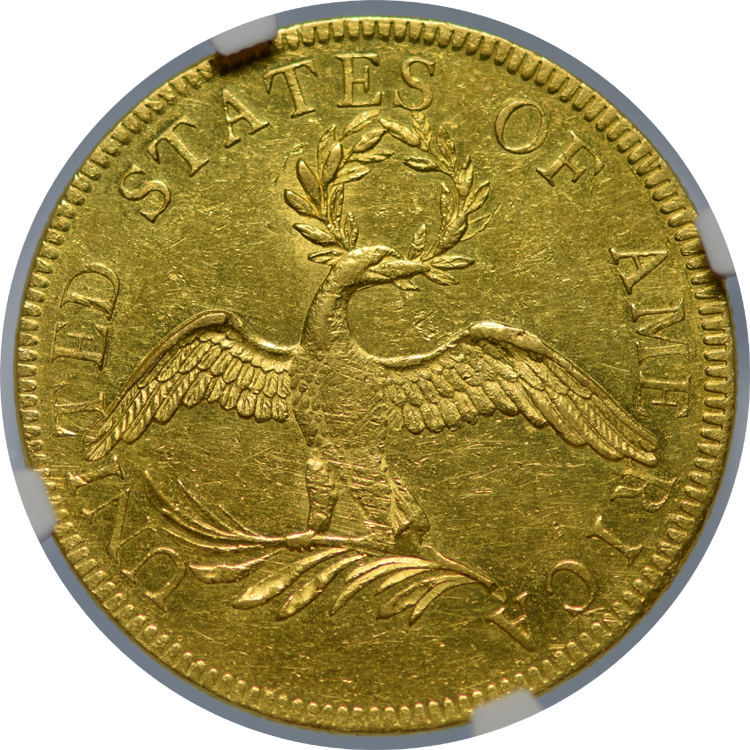 Coin Information
1795 draped bust $10 13 leaves BD-2 ngc au-58+ (075742303007)
This first U.S. gold eagle is extremely popular and exceedingly rare today. With an original mintage of 5,583 for both the more prevalent 13 leaves and much scarcer 9 leaves varieties and an estimated survival rate of 425 to 625 coins known, few can own one of these coveted pieces of American history. Today according to PCGS and NGC combined we know there are 404 total coins graded, 2 in AU58+, 107 better (5 in MS60, 32 in MS61, 36 in MS62, 1 in MS62+, 20 in MS63, 1 in MS63+, 4 in MS64, 1 in MS64+, 5 in MS65, 1 in MS66+). There are about 154 in AU50 to AU58 condition, with 74 grading lower. This AU58+ example is extremely handsome, with slight wear on the highest points of the devices and very, very modest interruption of the skin of the fields. The strike is strong with crisp detail on the devices. Small adjustment marks are visible on the eagles legs.
Grade:
AU-58+
Service:
NGC
075742303007
Denomination:
$10
Year:
1795
Price:
$98,500
Basis: gold @ $1,461.11, 12/08/19
Prices, availability subject to change.
Where applicable and unless specified,
NGC or PCGS and dates/mints our choice.
See Terms & Conditions.